The Ask Course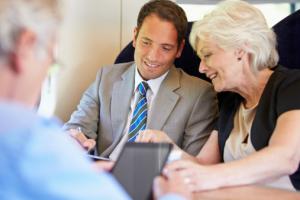 Overview
Go in-depth into the pinnacle of the major donor relationship.The part where, after paving the way with a meaningful relationship, you invite a potential donor to partner with your organization with a major gift.  Explore the many different elements and approaches of a successful, respectful ask including pre-asks, pledges, step gifts, multi-year gifts, quad asks, estate asks, the proposal, and the ask meeting.
Step Gifts
The Pre-Ask
Quad Asks
Multi-Year Gifts
The Proposal
Using Technology to Nail the Proposal
The Art of the Ask
No Surprise Philanthropy
Philanthropy and Relationships 
The Meeting
Estate Planning Asks
This course will be useful for those new to fundraising or for seasoned practitioners who want a refresher or new ideas. 
CFRE Credit
Completion of this course is applicable for 2.0 points in Category 1.B – Education of the CFRE International application for initial certification and/or recertification.
Guided Learning Courses are available to premium members.