Closer Than We Think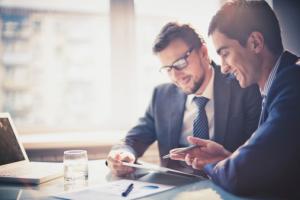 We Have a Lot in Common
Major gift officers and planned giving officers have much more in common that we typically recognize. And it's not always clear why we artificially separate these roles. After all, it's not like we refer to benefactors as "major gift donors" or "planned gift donors". Benefactors are usually simply referred to as donors.
It's not how donors give that is important, it's that they give. They join with a cause they are passionate about, and always make the smartest gift they can.
This fact suggests that we should expect major gift officers to be part of the conversation that helps a donor to choose the right asset to give, the right time at which to give, and the right manner in which to give. 
And why shouldn't we expect planned giving staff to be part of our conversations about institutional partnerships, donor goals, and donor legacies, too?
When we broaden our major gift officers'  and planned giving officers'  knowledge and encourage them to develop new skill sets, we will maximize the benefits enjoyed by both the donor and the charity.