Tips for Small Organizations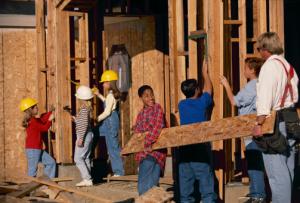 As a small development shop looking to grow, what will make you successful?
Let's take a look at the key characteristics.
1. Gift Receipting (Accounting)
Before you open your doors, be certain you've prepared your organization to properly record gifts and to provide all the required tax information on receipts.  
Work with whoever will be doing the accounting, so you can be certain they know your business and can work with you.
A simple but vital truth: A donor who does not receive the proper credit (for acknowledgement purposes) and a proper receipt (for tax purposes) is an unhappy donor.
2. Timeliness and Accuracy in Acknowledging Gifts
Together with good gift receipting, these will bring your organization credibility.
Be certain your system of gift receipt/acknowledgement fall within IRS guidelines (click here for the IRS guide to charitable contributions substantiation and disclosure requirements).
3. Say Thank You
When engaged with someone in your organization, start saying it early and keep saying it often. Recognize a) your donors and b) your volunteers for their commitment and engagement.
4. Don't Get Too Esoteric Too Soon
Keep it simple: concentrate on accepting cash, securities, and in-kind gifts. Provide bequest language.
Leave the more complicated asset transfer and planned gifts until you can adequately deal with them.
5. Recruit Volunteers with Specialized Skills
The first stage of "dealing with them" mentioned above? That would be engaging volunteers who can provide professional opinions at no cost to your organization.  
The needs for advice and opinions may not become frequent until your organization has had time to build credibility, but regardless, right out of the gate you need a way to get answers to process questions that will withstand scrutiny. 
6. Establish and Implement Policies and Procedures for Handling Gifts
This is straightforward from an accounting perspective, but you must also have policies and practices for counting gifts. Counting relates to recognition, and doing the counting right is just as important as doing the accounting right.
NOTE: We recommend counting early and often--meaning, recognition should be spread as far and wide as possible, within a context where the recognition can be justified.
For example: You need to decide which of the following gifts are going to be counted in Mrs. Jones' development office record. How will you give credit in the following scenario?
Over the course of your fiscal year, you receive the following gifts from the family of John and Dorothy Jones:
A $500 check from John and Dorothy Jones (the heading on the check lists both names; the signature is Dorothy's)
A $600 check from the trust account of Dorothy Jones
A $653 transfer of stock from the brokerage account of John Jones
A $700 check from the Albert Jones Family Foundation (of which Dorothy is a trustee)
A $250 matching gift from Dorothy Jones' employer
For recognition purposes, it's critical that you can track how much has Dorothy directed to your organization in the past year? $2,703. And John? You'll want to give (soft) credit to Dorothy for recognition purposes. And as for credit to John, well, he's in there, too--the best way to go about it is to ask Dorothy and John what they prefer.
7. Track Your Prospects
Develop a system, even if it is nothing but a spreadsheet, to record basic demographic information on all volunteers, donors and prospective donors.  
This not only will be developed into a mailing list, if properly recorded, you will create a file that holds information about each key prospect that will be relevant to the person that follows you in your position.
NOTE: Never record any information that you would not want your prospect to read.
8. Track Your Money
Know exactly where gifts come from.
Know exactly how they are to be spent.
Track that the funds were spent as requested and record it properly.
If Mrs. Jones from the example above sent you a check from her trust account, it's the trust account that gets the accounting credit--not Mrs. Jones. Nonetheless, it's Mrs. Jones who needs to be recognized and stewarded for the gift.
9. Have an Acceptance Process and Policies in Place
Cash. Self-explanatory.
Securities. Have a process--it's relatively easy to establish, and smart donors will want to make gifts this way. If you're ready to accept securities, you'll appear more credible to your donors. You should have no trouble engaging a stock broker to handle any transactions and who will give you good service at a discounted price.
In-kind. This is often a very important source of gifts for organizations just getting started. Treat in-kind donors with as much enthusiasm and appreciation as any donor.
Real estate. This is a wonderful asset for people to use to make a gift. Your organization needs a competent attorney to call on to help the donor and your organization through the process. Create documents that ensure you are both willing and able to accept gifts of real estate.
Estate. It's very simple to have a handout of phrases donors can use to include your organization in their estate plan. While you are building your program and still earning your credibility, it may be best to provide the proper terminology that identifies your organization but also includes an 'out clause' that would direct the bequest to another organization similar to yours. To be included in a bequest, the donor has to believe your organization is here for the long term and it takes time to assure them of that.
Life income. Have a simple one-page document available that a prospect could take to their advisors that provides the appropriate and legal way to identify your organization.
Tangible personal property and commodities and other esoteric gifts are so infrequent it seems unnecessary to do more than have a statement from the board that your organization will or will not entertain receiving such assets. Keep your volunteer attorney well advised, engaged and enthused about your work.
10. Get Administrative Support
Don't do it all yourself. You need the help or you'll spend all your time wrapped up in details. But at the same time, if the details aren't cared for, your opportunity for success will be greatly diminished. So find volunteers who will provide a few hours each week to assure proper record keeping. There is an issue of confidentially here, so consider how you will handle that aspect.
11. Get the Right Tech
It's essential to have an adequate donor and volunteer tracking system. You must learn how to use it, and then you must use it. To begin, you might get by with a well-designed spreadsheet, but that will not serve you adequately for long. There are several good software programs on the market that will give you what you need at a price you can afford.
12. Attract and Recognize Volunteers
Establish patterns you follow for naming, recognition, stewardship, including:
Annual recognition
Cumulative recognition
Recognition for a high frequency of procured gifts
13. Marketing
Marketing is its own unending challenge. But it's important to start with the right tone--one that paints a picture, and communicates the look and feel of your organization to donors and volunteers. 
Remember, as a gift officer, it's never about what you do - it's about what you and your organization do.
Categories