Good News From the High Net Worth Crowd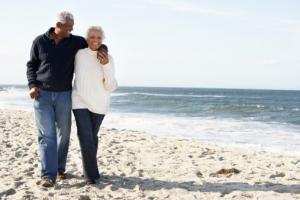 How High Net Worth People Think About Giving
In keeping with its biannual publication dating back to 2006, the 2014 U.S. Trust® Study of High Net Worth Philanthropy has recently been published. A combined effort of Bank of America and the Lilly Family School of Philanthropy, this is a fascinating report and a great source of information on how HNW (High Net Worth) individuals are currently thinking about their philanthropy.  
If you haven't had a chance to take a look at it yet, we strongly recommend that you spend some time reviewing the report. Over the next couple weeks, we'll be sharing with you certain specifics of the study that we feel are of particular importance. 
The Role of Nonprofit Personnel
Our first comment is that we are delighted to note the role of "nonprofit personnel" has taken a significant jump forward as a source of "service or advice" for philanthropic issues.
When the study was first published in 2006, nonprofit personnel were cited as the number one source for information. The next study saw a drop from first to fourth on the source list, and while it's been a long climb back, it's great to note that nonprofit personnel has returned to first place.  
Also noted in the study is that 38% of HNW people indicated that they want to learn more about strategic giving and philanthropic giving vehicles in their wealth management. For us, that sizable percentage reinforces the fact we as gift officers can never know enough about creative ways our donors can accomplish their philanthropic goals.