The New Year Beckons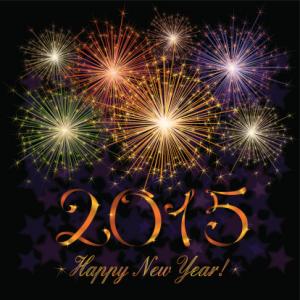 To our community of members and friends: Thank you
We've learned a lot from you in the last year. Your feedback about how we can best meet your training needs has been invaluable. The first months of 2015 will see PW roll out a host of new courses and content focused on major gifts. We're also excited to introduce mini-courses: sessions that can be completed in 20 minutes or less, affording gift fundraisers a good way to stay sharp without putting extra strain on your busy professional life.
We started Philanthropy Works to make a difference. In front of us sits enormous potential: 
For the world of philanthropy to have a greater impact
For us fundraisers to enable the practical (and perhaps even spiritual) transformation of our donors
For greater job satisfaction for you, the hard-working fundraisers who play so

many roles
As Seth Godin writes in Linchpin: Are You Indispensable?: 
"The competitive advantages the marketplace demands are available to someone who is more human, connected, and mature. Someone with passion and energy, capable of seeing things as they are and negotiating multiple priorities as she makes useful decisions without angst. Flexible in the face of change, resilient in the face of confusion. All of these attributes are choices, not talents, and all of them are available to you." 
Thank you for your hard work -- for being flexible and being resilient. We truly wish for you to grow and be fulfilled in your work, and to effect even greater change in our world through your inspired, confident selves.
Happy New Year!
Categories