The Oft-Forgotten Gift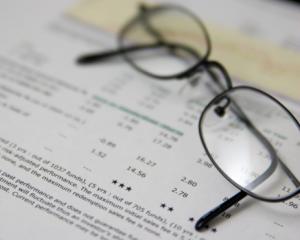 Recent years have seen stocks enjoy a wonderful run-up in value, with most markets reaching all-time highs. But what are the implications of that success for us as major gift officers?
Essentially it means that if we can effectively encourage our donors, we'll enjoy more gifts of various kinds of securities this year compared to recent years.  
We do this by remembering to:
Learn and use the best terminology when we suggest to our donors they should consider giving stocks
Most importantly, whenever we suggest a gift of "stocks" or "securities", to also use the term "mutual funds"  
Keep in mind that a recent report indicated approximately 20 million people own individual stocks in comparison to more than 100 million people who are invested in mutual funds. That's a lot of people. Most of them never even consider making a gift from mutual funds they own.
Mutual Funds: Never Assume
Throughout Philanthropy Works, we continually remind you to never assume. In this case, never assume that a donor knows that making a gift of mutual fund shares is even a possibility. Our efforts to procure gifts of stock will be significantly more effective if we talk to donors about it in terms of "gifting securities -- including mutual funds." 
Many of our donors think individual stocks are owned by "the wealthy," and the fact they don't consider themselves wealthy means we must not be speaking to them. This only makes it more critical that you include specific mention of mutual funds when advising your donors on making smart gifts.  
Take note, too, as we approach the end of the year, that it takes considerably longer to make the transfer of a mutual fund gift (three to four weeks) than it does to transfer a gift of an individual stock (one day).
For more information check out the Mutual Funds section of the Gift Planning Field Guide.  
Categories