Contributor profile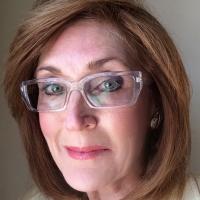 Senior Director of Marketing and Communications
Nancy's career spans more than 25 years in the development and implementation of cross-platform media marketing, communications and strategic programs to raise funds and awareness for multibillion-dollar corporations, foundations and other philanthropic organizations. 
In her current role as the Senior Director of Marketing and Communications at Valparaiso University, Nancy spearheads annual plan development and relationship management for the Colleges of Arts & Sciences, Business, Engineering, Nursing and Health Professions and The Honors College.
Prior to joining Valparaiso University in 2013, Nancy worked in the Department of Development at Mayo Clinic where she played an instrumental role in raising significant funds and awareness for Regenerative Medicine, the Center for the Science of Health Care Delivery, Individualized Medicine and Proton Beam Cancer Technology. She also led efforts in the successful launch of online giving programs for both Mayo Clinic and Valparaiso University.
Nancy spent many years as a volunteer and as an employee for the American Water Works Association's international nonprofit, Water For People. She helped shape strategic alliances and fundraising programs to support the provision of safe water, sanitation and hygiene education for some of the most underprivileged communities in the world. She has participated in international sustainable development conferences at the United Nations and abroad. She has worked on-site with governmental and nongovernmental organizations, charities and other nonprofits in Bolivia, Guatemala, Honduras, India, Malawi, Mexico and Tanzania.