Contributor profile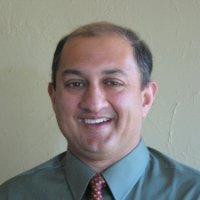 Associate Professor, School of Management - Business Analytics and Information Systems
University of San Francisco
Associate Professor Vijay Mehrotra is helping to transform management in today's data-rich, information-poor business world. A trailblazer in the field of global call center operations management, Dr. Mehrotra's work as an educator, academic and professional utilizes mathematical models and analyses to improve service, productivity and employee experience. He teaches courses in operations management, spreadsheet modeling and business analytics, and also writes a bimonthly column called "Analyze This!" in Analytics magazine.
Dr. Mehrotra believes in a holistic approach to creating business value. His research is driven by personal interactions with employees and managers to identify crucial business problems, which he addresses by utilizing data and mathematical methods. In publishing significant papers on practical operations management, he is pursuing a research agenda to serve a global community of students, academics and industry professionals.
Prior to becoming a professor, Dr. Mehrotra enjoyed a successful career as an operations management consultant, entrepreneur, and executive. As co-founder and CEO of Onward Inc., an operations management consulting firm, he led its growth from three consultants to a professional staff of thirty.
Professor Mehrotra has been an investor in many technology companies, and continues to serve as an advisor to several local start-ups.