Contributor profile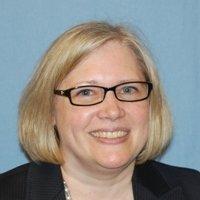 S.Z. Panetta & Associates, LLC.
Sarah Zanzot Panetta is the owner and principal of S. Z. Panetta & Associates, LLC. She brings over 20 years' experience working with generous individuals who wish to make a positive impact on the world through philanthropy. She has served organizations with international brands that connote excellence, including Harvard Business School and Mayo Clinic. Most recently she served Oregon Health & Science University through their affiliated foundation.
While each of these organizations is known for its strength and its fundraising achievements are much-admired, Ms. Panetta's experience with each was during a time of transition. She knows first-hand what it is to be a change agent in a complex organization.
Additionally, Ms. Panetta made the transition from individual contributor to manager early in her own career, and has hired, trained and mentored several first-time managers over the past two decades. She is keenly interested in leadership development and has made it a practice to study this area throughout her career.
Ms. Panetta aspires to make a positive and lasting impact by partnering with individuals and families to identify opportunities, develop goals, and craft and implement strategies for moving from where they are to where they want to be.