Contributor profile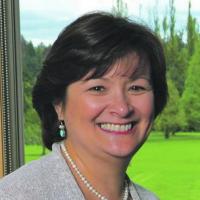 Seattle Children's Hospital Foundation
Lorraine del Prado is Vice President at Seattle Children's Hospital & Research Foundation.  In that role, she is responsible for engaging and assisting donors who wish to make a transformational impact on the health and well-being of children.  She also leads philanthropic initiatives that advance pediatric care and research at Seattle Children's and its partners.  Prior to this position, Lorraine led the legacy planning and outreach programs of Children's.
In her part time, Lorraine consults with out- of-state charities that wish to advance and integrate their annual, major gifts and legacy planning programs. She performs assessments, trains staff, helps them build and implement strategic plans, and assists donors with complex gift arrangements
Lorraine has been in fund development and charitable planning for more 23 years. In that period of time, she has led fund development operations that have expanded the philanthropic base of organizations and raised hundreds of millions of dollars in outright and legacy gifts for their programs. She was the president of Children's Hospital & Research Center Foundation of Oakland, a fundraiser at the University of California, Berkeley and Sr. Account Executive at New Boston Group. 
She received a bachelor's degree in Humanities, cum laude, from the University of the Philippines and a master's degree in English Literature from Boston University. She also holds the designation of Certified Specialist in Planned Giving from the American Institute of Philanthropic Studies at California State University, Long Beach.
As a Certified Specialist in Planned Giving, Lorraine works with donors and their financial and estate planning advisors to design charitable plans that address their financial and tax-mitigation needs as well as their multigenerational and philanthropic goals. 
Lorraine is President of Leave 10, board member of the Seattle Philanthropic Advisors Network, co-chair of the Woodmark Group's Legacy Advancement Initiative and sits on the Investment Committee of Seattle Children's.  She is also on the faculty of the Association of Healthcare Philanthropy's Madison Institute.