Contributor profile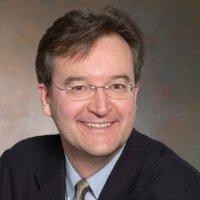 Associate Vice President for Development
Rochester Institute of Technology
Craig is best known for his leadership, personal solicitation skills, and gift planning know-how.
In 2007, Craig joined the Division of Development and Alumni Relations at Rochester Institute of Technology as Associate Vice President for Development. In that role, he leads a group of 21 field officers and support staff focused on major gifts, corporate and foundation relations, and development communications.
He worked as a Senior Consultant with John Brown Limited full-time eight years from 1999 - 2007. He was responsible for directing client relations in higher education, the arts, healthcare, and cultural organizations nationwide, including the National Geographic Society, the University of Michigan, all of the campuses of the University of North Carolina, and the Museum of Fine Arts in Boston. He also was a regular presenter at John Brown Limited seminars focusing on major and planned giving.
In Rochester, he first served the Center for Governmental Research as Director of Development, followed by more than a decade in planned giving, major gifts, and management positions with the University of Rochester. He finished his career there as Associate Vice President for Medical Center Development, having helped lead a comprehensive campaign that raised $140 million for the Medical Center - topping out at 136% of goal.
Craig's volunteerism includes serving on a number of non-profit Boards; educating fellow Board members on their role in successful fundraising; and presiding over nominating committees to help develop promising fundraising Boards. His charitable giving is focused on higher education, children's causes, and the environment. Craig received his BA in English from Saint Lawrence University in Canton, New York.