Contributor profile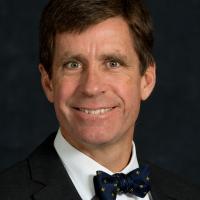 Chief Development Officer
John has progressive fundraising and management experience and a proven record of building successful development programs.
In 2013, John joined the University of Minnesota as a chief development officer after having served at St. Olaf College and Luther Seminary over the last 25 years. He has been a front line fundraiser throughout his career and has worked in many different capacities including vice president, director of major and planned giving, director of development, principal gifts officer, and annual fund director.  
He has served as a volunteer in his church, local school, and several professional development associations including the Minnesota Planned Giving Council and the Association of Lutheran Development Executives. He has a master of arts in educational policy and administration from the University of Minnesota and a bachelor of arts degree in economics from St. Olaf College.