Rethinking The "Ultimate" Gift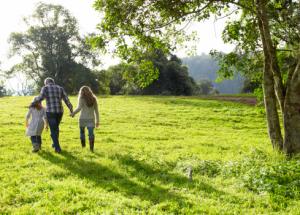 Rethinking "Ultimate"
When we talk about an estate commitment from a donor, most of the time we describe it as their ultimate gift. The implication, of course, is that it is their last gift. Why should it be?
An estate commitment may well be the largest commitment we'll ever receive from a donor. But it's more than that. Think about it: there's no better way for a donor to show their belief in your organization than by making their estate commitment.
A Demonstration of Ultimate Confidence
Making an estate commitment demonstrates a donor's high level of confidence in: 
The future of your organization
The importance of its mission 
It also indicates an incredible amount of trust in your organization. The donor has tested you, and you have passed the test. In so doing, the donor and your organization have graduated to the highest possible level of partnership.
What would happen if we were to shift our thinking to view estate commitments as the beginning of stronger-than-ever relationships with donors. An estate commitment indicates that a donor is in for the long term – but it also means that they're open to finding other creative ways to partner along the way. 
For more on this, and ideas about how to talk with prospective donors about estate gifts, read Starting the Conversation. 
It's part of our course on estate planning.