Understanding Donors and the Climate for Philanthropy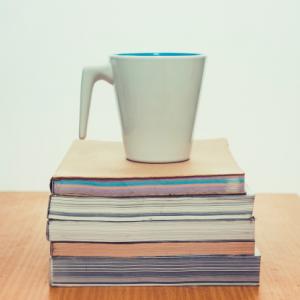 These five recommended readings, taken together, create an important global view of the world of high net worth philanthropy.  
I. 

The 2010 Bank of America Study of 

High Net Worth Philanthropy
A collaboration of Bank of America and the Center on Philanthropy at Indiana University
This study reflects the attitudes and behaviors of more than 800 respondents throughout the United States with household income greater than $200,000 and/or net worth (excluding the value of their residence) of at least $1,000,000. The average wealth of respondents was $10.7 million. Half of those who responded had a net worth between $3 million and $20 million.
We strongly recommend taking a good look at this entire 2010 survey, sponsored by Bank of America and carried out by Center on Philanthropy at IUPUI. Click here to check it out. 
II. 

The 2012 Bank of America Study of 

High Net Worth Philanthropy
A collaboration of Bank of America and the Center on Philanthropy at Indiana University
As with the above, only households with incomes greater than $200,000 and/or net worth more than $1,000,000 (excluding the monetary value of their home) were included in this analysis. Slightly more than 700 responding households met the income and wealth criteria for inclusion in this study, which was based on a national random sample. The average net worth of responding households was $10.7 million.
We recommend paying close attention to pages 65 through 71. Click here to read the study. 
III. Insights on Wealth and Worth - 2013
Click here to read U.S. Trust's annual survey of high net worth and ultra-high net worth Americans.
IV. America's Looming Philanthropic Revolution 
Click here to read a summary of comments shared by Paul G. Schervish at the GenSpring Family Offices 2007 Family Symposium in Philadelphia.
In addition to being a professor of sociology, Paul Schervish is the director of the Center on Wealth and Philanthropy (CWP) at Boston College.
V. Capacity for Care: Today, Yesterday, and Tomorrow
A collaboration of John J. Havens & Paul G. Schervish.
These short notes draw on data mainly from the 2007 Survey of Consumer Finances.  
Click here to read.
Schervish served as a Fulbright Scholar for the 2000-2001 academic year at University College Cork in the area of research on philanthropy. For the 1999-2000 academic year he was appointed Distinguished Visiting Professor at the Indiana University Center on Philanthropy. He has been selected five times to the NonProfit Times annual "Power and Influence Top 50," a list which acknowledges the most effective leaders in the non-profit world.
VI. 

The Market for Charitable Giving
By John A. List of the University of Chicago. Journal of Economic Perspectives, Volume 25, Number 2,
Through good and bad economic times over the past half century, charitable gifts have continued to roll in largely unabated. Indeed, in a typical year, total charitable gifts of money now exceed 2 percent of gross domestic product. Moreover, charitable giving has nearly doubled in real terms since 1990, and the number of nonprofit organizations registered with the IRS grew by nearly 60 percent from 1995 to 2005.
This study provides a perspective on the economic interplay of three types of actors: donors, charitable organizations, and government. It examines several questions:
How much is given annually?

Who gives?

Who are the recipients of these gifts?

Would changes in the tax treatment of charitable contributions lead to more or less giving?

How can charitable institutions design mechanisms to generate the greatest level of gifts?

What about the effectiveness of seed money and matching grants?
We highly recommend pages 157–180.