Getting to the Same Side of the Table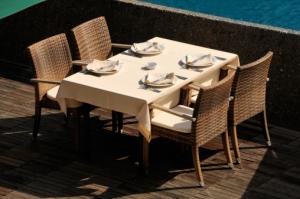 by Laird Yock, Director of Content
On the Same Side
Over the holidays, I was sharing with a friend what we at Philanthropy Works consider one of our core values: How we strongly encourage philanthropy professionals (fundraisers) to be at the table as donors consider their philanthropy, and to be equipped to add value to the relationship by being willing to question and explore the values chain of the donor.
Part of being equipped to add value means that we do need to understand the requirements to effect a transfer (of cash other assets in the form of a gift), but we should leave the specific techniques of how to do this to the rest of the donor's advisors.
My friend interrupted me at this point to suggest that we don't want to be at the table with the donor and their advisors – rather, we want to be on the same side of the table. We want to be fully prepared to help the donor consider their options for philanthropy and family, and to let the donor direct the other advisors to create the necessary paperwork to make it happen.  
On the same side of the table: What a succinct way to describe how we can most effectively help our organizations and support our donors. We have a great opportunity to be a creative influence.
Categories