Prospect Research for Small Shops with Cecilia Hogan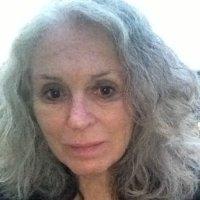 (scroll to the bottom of the page for the audioplayer)
Cecilia Hogan has been leading the prospect research effort at the University of Puget Sound for 20 years. She published the first comprehensive book about prospect research in 2003. She teaches and presents to research groups around the country. You can read more about Cecilia here. 
She is also really candid and very funny - a great interview.
I talked with Cecilia about prospect research and specifically how smaller organizations who don't have a dedicated researcher can incorporate a little bit of research into their fundraising program to maximize their major gifts.
Find Your Best Prospects
"The best thing in the world you can do is to look at your donor pool and figure out:  Who are our best donors? What do they look like? How old are they? What gender are they? What do they do for a living? How long have they been affiliated with us? Then figure out who else in our database looks like that." (Listen at 7:00)
Become a Student of Wealth
"Someone at your nonprofit needs to become a student of wealth. When you begin researching wealth you have to quickly get to the place where nothing surprises you" (Listen at 15:00)
Research Tools
"There's a wonderful, relatively inexpensive tool called Nozasearch, that goes out on the web and searches electronic donor roles all across America. It has 78 million gift records."
Cecilia talks about some specific research tools and being a "clever searcher" without a lot of resources around the 17:54 mark.
Privacy Issues
"That horse is out of the barn - it's way down the trail. We as Americans have been really willing to put ourselves out there electronically and have blurred in our own minds what privacy is. My directive is to find information that advances a gift." (Listen at 29:15)
Things a Small Shop Can Do
She offers some concrete steps you can take to start doing research today. (Listen at 33:50)
Identify someone to do research.
Use the advanced search tool on Google.
Block off time to do research - but "never on a Monday or Friday."
Wealth Screening
"If you don't have a person to look it over (and I can't tell you the number of times I've heard this) it sits on a shelf ... the trick it is to create a process with what you're going to do with it before you do it."  (Listen at 38:15)