Radical Transparency with Peter Drury of Splash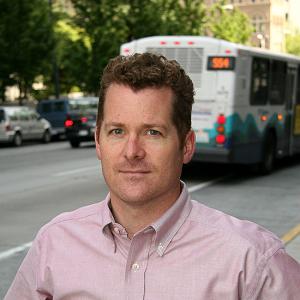 In today's Overheard, Peter talks with Jennifer about how a policy of transparency and honesty is transforming the relationship between the donor and organization.
Early in our conversation, Peter talks about Splash, an NGO whose fundamental work is about providing clean water for children in Asia and Africa, specifically in urban poverty settings--kids living in orphanages and hospitals and places where they don't have clean water to drink.
Splash is a water organization, but it's having remarkable success in its efforts to grow its development by striving to deepen donor relationships.
Donors are savvy, and increasingly so.
"Donors have really become much more like investors, and I think it's gonna keep on going in that direction," says Drury. "So Splash said, let's make our work in the field as transparent as possible."
You can listen to Peter talk about how donors are behaving more and more like consumers at the 8:59 mark.
Proving.it is an online project tracking platform that Splash has had in place for about 2 years now. Their ultimate goal is to make it open-source and labeled for use across the nonprofit sector.
You can hear Peter describe how proving.it works at the 14:49 mark.