What is Gift Planning and Why Should You Care?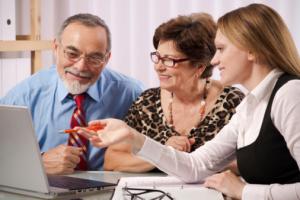 In today's competitive climate for philanthropic dollars, gift planning knowledge is an essential tool for successful development officers. 
Gift planning is not just about estate gifts and life-income arrangements. It encompasses the many, many ways donors can creatively make gifts to your organization. 
Here are just a few reasons why you should make gift planning part of your skillset:
Strategic gift planning provides countless opportunities for donors to maximize their gifts in the most tax efficient manner. 

You may not like to think about taxes, but they are a real concern for your donors. Helping them to make a gift in the most tax-efficient manner is really the right thing to do.

Your donors can use philanthropy to diversify their portfolios: Encourage them to take advantage of the great flexibility available to manage their assets. 




Gift planning can allow donors to support the causes they love while efficiently supporting family members or loved ones. 

Despite what we might assume, donors and their advisors do not always know all the charitable options open to them. They will benefit from your prompting and knowledge.

Gift planning might seem like a lot of work, but it will generate larger gifts, allowing the donor to make a bigger difference for the causes they are passionate about. 

Just discussing gift planning options will increase your credibility with the donor.

When discussed, gift planning will take you to a deeper level with your donors and provide you insights into what makes them tick, and ...

That will dramatically increase your level of job satisfaction. Guaranteed.
Categories