What Your Organization Expects from You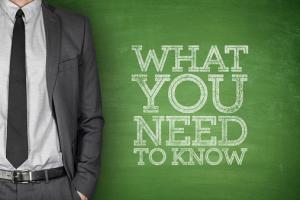 Let's briefly delve into what your organization means when they tell you it is your responsibility to build relationships.
First, what does the person you report to want to see from you?
Second, what does the donor prospect need to see from you?
Are those the same things? Do they have similarities in how you build your personal relationships? Let's take a look.
The currency you bring to a relationship with a donor prospect is significant: Your organization employs you, so automatically you are starting with a level of credibility on which you can build. And remember, your prospective donor has agreed to see you. Your success depends on you being honest, open, sharing, vulnerable and trustworthy -- all of which function to let you add value to the relationship.
Here are several things for you to keep in mind. None of these are native attributes you must possess -- they are all things you can work on to make yourself better.
1. Understand the difference between position and influence.
This involves knowing that there's a line you should not cross, and, of course, knowing where that line is.
2. Expect mutual respect.
There are times when, for whatever reason, you and the prospective donor will not connect. Recognize that, and create a new strategy that engages other people from your organization.
3. Have a confident understanding of the material.
For every donor interaction, be well prepared and practiced -- this will allow you to operate with relaxed confidence.
4. Always follow through.
Look for ways you can prove that you can be trusted to do what you say you will do.
5. Be emotionally intelligent.
Be perceptive about what emotions guide the donor, and use that emotional information to guide your actions.
6. Be current, well-read, and curious.
Do your best to know something about the field of business in which your donor prospect is (or was) engaged. Know the details of the past relationship the donor has with your organization -- including all past giving.
7. Practice active listening.
Think: what is really being said? Don't be considering your next response while you are still listening to (and interpreting) what the donor is saying. If you aren't sure your interpretation is correct, ask clarifying questions, being careful to keep them open-ended.
Remember: take notes only if you have received permission to do so.
8. Be likable.
Simple, right? But yes, you can in fact positively influence your likeability. First, like yourself: dress and be groomed appropriately. Second, listen well: smile and be direct. Share your personality and be open, while always acting professionally.
9. Steer clear of dangerous topics.
As in all professional relationships (and many personal ones to boot), it's wise to be very careful of expressing opinions on politics, sex or religion.
Categories